Forår Facial Steam
$10.00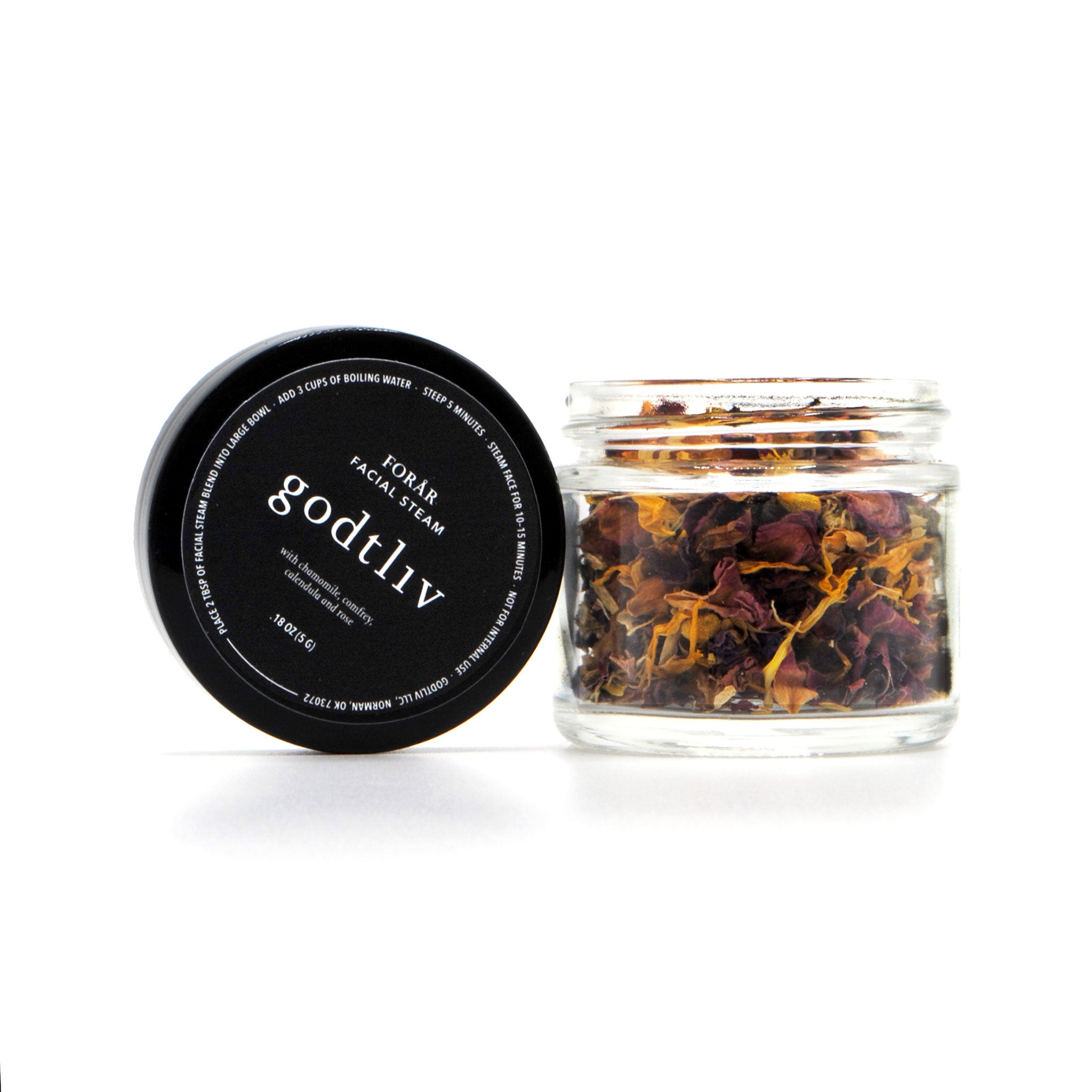 Formulated for the spring season, Forår Facial Steam features a calming and uplifting blend of calendula, comfrey, chamomile, rose petals, and tangerine essential oil to deeply cleanse and hydrate tired skin. 
Each jar contains .18 oz (5 g) Forår Facial Steam (non-CBD, non-ingestible)
DIRECTIONS: Place 2 Tbsp of facial steam blend into a large bowl. Add 3 cups of boiling water. Steep for 5 minutes. Position face over bowl and towel over head to contain the steam. Steam face for 10-15 minutes. Gently pat skin dry and follow with Nº5 Bloom Facial Mask. Use weekly.
INGREDIENTS: Symphytum Officinale (Comfrey) Leaf, Matricaria Chamomilla (Chamomile) Flowers, Calendula Officinalis (Calendula) Flowers, Rosa (Rose) Petals, Citrus Reticulata (Tangerine) Peel Oil