Efterår Facial Steam
$10.00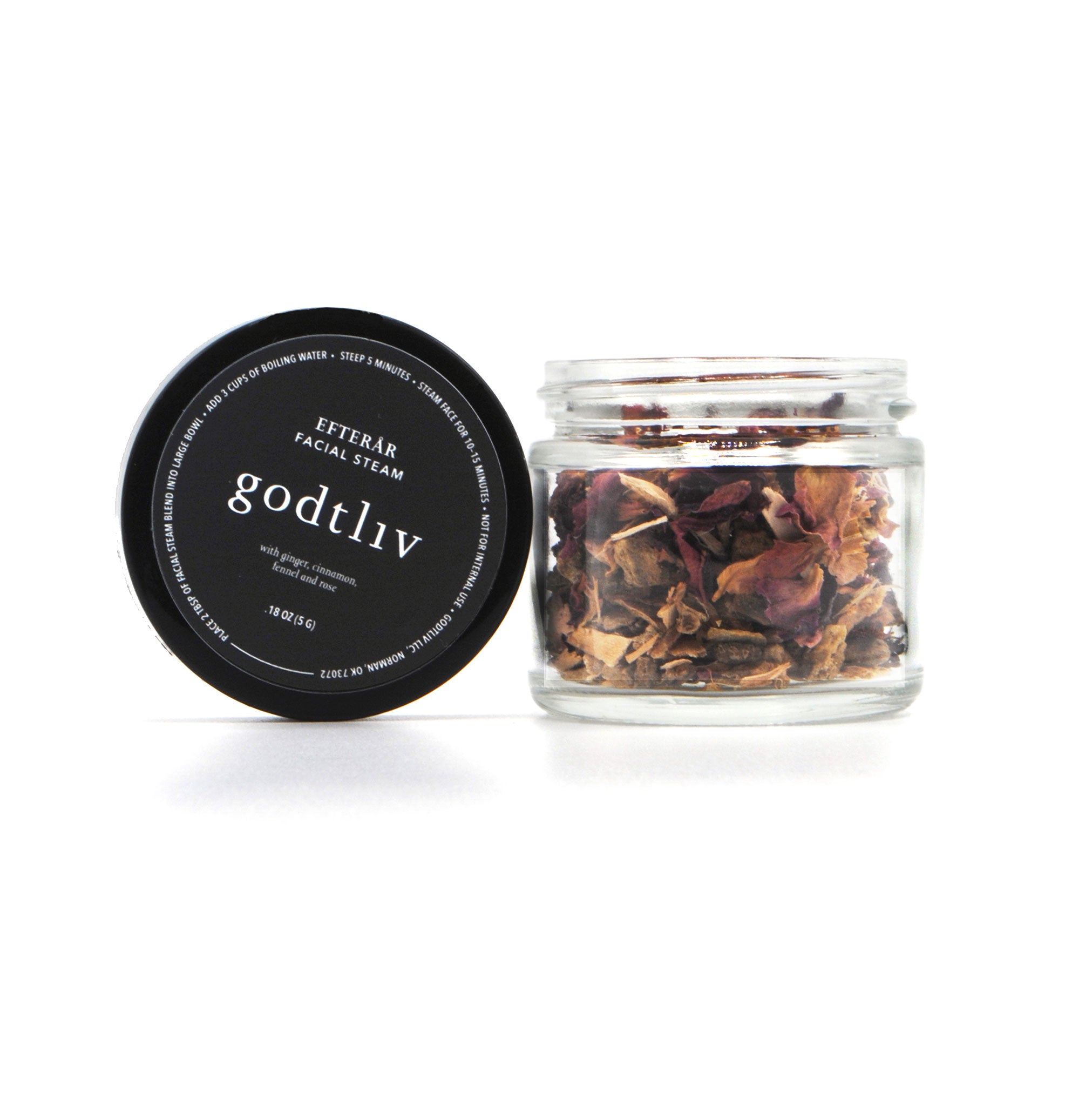 Formulated for the fall season, Efterår Facial Steam features a blend of warming herbs and spices, including cinnamon, ginger, fennel and rose, that are considered in many traditional cultures to support immunity and promote healing in skin. 
Each jar contains .18 oz (5 g) Efterår Facial Steam (non-CBD, non-ingestible)
DIRECTIONS: Place 2 Tbsp of facial steam blend into a large bowl. Add 3 cups of boiling water. Steep for 5 minutes. Position face over bowl and towel over head to contain the steam. Steam face for 10-15 minutes. Gently pat skin dry and follow with facial mask and oil. Use weekly.
INGREDIENTS: Cinnamomum Cassia (Cinnamon) Bark, Zingiber Officinale (Ginger) Root, Rosa Damascena (Rose) Flower Petals, Foeniculum Vulgare (Fennel) Seed